Listed below are the spiritual directors available to be contacted through this site. If you are a spiritual director and would like to participate, click here.

Philip St. Romain.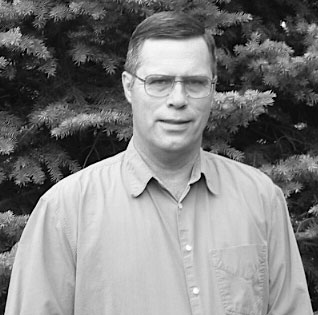 I am a married man (since 1976) and the faither of three children. My professional background and experience includes biology, campus ministry, substance abuse counseling, writing (18 books in print), retreat ministry, and spiritual direction. Formal credentials include a masters degree in biology and a Doctor of Ministry degree in spiritual direction (Graduate Theological Foundation, 1995).
I believe that God is always here, now, and loving each person into greater growth and wholeness. My primary focus in spiritual direction is to help individuals come to center their lives in this truth, and to let go of the obstacles to its realization. Unto this end, I am comfortable using Twelve Step spirituality, Jung's psychology, contemplative disciplines, and other tools for inner growth. I have also helped individuals in spiritual emergencies such as kundalini arisings and dark nights.

- Application for spiritual direction


Sister Carole Riley, Ph.D., LPC, AAPC-fellow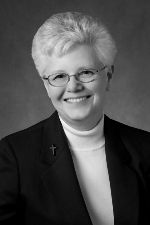 A native of Pittsburgh Pennsylvania, with two younger brothers, I am a member of the Sisters of Divine Providence. I serve as professor of music at Duquesne University in Pittsburgh, Pa, leads retreats internationally, and is executive director of the Institute for Spirituality in Charleston WV. Trained in the Jesuit tradition by the religious of the retreat in the Cenacle, she has been influenced by Ignatian spirituality which informed her work in Formative Spirituality. She is familiar with 12-step spirituality.

Application for spiritual direction
Rev. River Sims.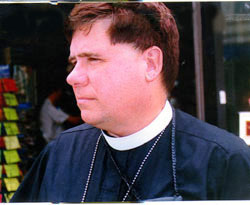 I am an ordained priest affiliated with the Society of Fanciscan Workers, who lives and works in the Polk neighborhood of San Francisco. My own spiritual journey through sexual identity issues and depression has lead me into a ministy of presence and harm reduction with prostitues, homeless kids, and idu users. This journey has given me particular ability and understanding with people who are struggling with sexual identity and faith, with adolescents, and with the poorest of the poor.

Formal credentials include a Masters of Divinity Degree, a Doctor of Sacred Theology degree, all with emphasis on spirituaity. I have been in direction for 10 years, have directed for 5, and am supervised by another director. Areas of familiarity include Centering Prayer, Focusing, Contemplative Sitting, Scripture meditation, Guided Imagery, Creation Spirituality, 12 Step Spirituality, Enneagram, and Mystics.
I consider it a privilege to companion others on the spiritual journey.

- Application for spiritual direction
Deborah Abram

I am a graduate of the Audire Program of Spirtual Directors.I belong to a non-denominational church. I grew up in the Catholic Faith . I see all spiritual paths as sacred. I hold a holy space and deep listening in helping people connect with the divine. I am non-judgmental and celebrate the uniqueness of an individual's spiritual journey. I am also a licensed mental health counselor and a creativity coach. I use creative approaches in all that I do. I look forward to journeying with you on your spiritual journey.

- Application for spiritual direction


Diane Caspers MS, LP, CSD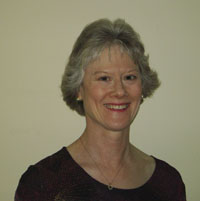 Believing that God speaks within each human heart, as a spiritual director I offer companionship for the journey and assist directees in listening to and discerning the voice and presence of God in their lives. I believe that growth in the spiritual life is a process that takes place within the context of one's lived experience and as such cannot be separated from the ordinariness of daily life. I believe the goal of spiritual direction is for directees to become more consciously aware of the movements and activity of God within. The spiritual direction process invites one to enter ever more deeply into the Mystery of God's loving presence within oneself, one's relationships and within all of creation.
I received my training in Spiritual Direction at the Center for Spiritual Development in Minnesota and have been doing spiritual direction since 1999. I am versed in a variety of spiritualities. Additionally, I am a Licensed Psychologist with more than 30 years of professional experience working with all age groups. Having a strong interest in the Jungian individuation process, I specialize in depth and inner healing work as well.

Suzie Grennan-Murphey OPA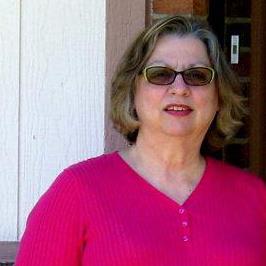 I am a layperson with the Dominican Sisters' OPA since 2005. In 2005 I completed the Ecumenical Souljourners Program for Formation of Spiritual Director with the Benedictine Sisters at Mount St. Scholastic a, Atchison, KS (3-year certification program). I am willing to answer God's call to be presence in prayer as his holy listener on sacred ground with individuals and small groups of 5-7 walked alongside those in transitions searching for God's answers. As Spiritual Director I developed small groups for Wisdom Women Circles, prayer circles, grief support, professional discernment within leadership, BE"attitudes" of living life, the 12- step spirituality approach in living ones' life and exploration of methods of prayer from Lectio Divina, Conscious Breath Prayer work, additional trained in 2-year program of Core Star Healing Touch, the labyrinth pilgrimage as the holy listener, (LAC) licensed addiction counselor and (NHA) Kansas Nursing Home Administrator License.

- Application for spiritual direction