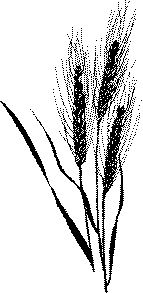 This daily (M - F) e mail message provides information, guidance and support on Christian contemplative spirituality using quotes from writers on Christian mysticism. A Gospel meditation and additional spirituality resources are also included in each daily message. There is no subscription fee, but voluntary donations (tax-deductible) to help fund this ministry are appreciated.

Some of the authors quoted in "A Daily Spiritual Seed" are St. John of the Cross, Thomas Merton, St. Theresa of Avila, Julian of Norwich, Evelyn Underhill, Bede Griffiths, Thomas Keating, St. Bernard of Clairvaux and many others. Occasionally, a contemplative author from another faith tradition is quoted when it can help illuminate some aspect of the Christian contemplative journey. (Click here for access to archives to see what past issues are like).
To subscribe to A Daily Spiritual Seed, type your email in the form below and Submit it.