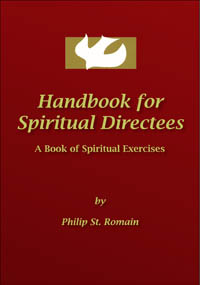 In addition to the discussion forum, written resources and audio conferences available on this web site, we provide opportunities for more individualized support and guidance via email and telephone exchanges with the spiritual directors listed in our directory. Two interactive options are provided:
Spirituality Consultations: this option is best for short-term guidance pertaining to a specific issue.
Spiritual Direction: ongoing relationship with a spiritual director to become more attuned to God's presence in all of life.